I'm doing some tests on how Pollard Rho performs. I implemented the thing in Sage here and it doesn't perform that well I found. Pollard Kangaroo is also bad, but that must come from my implementation (I didn't really go further here since I don't really need Kangaroo: I already know the order + the value I'm looking for is not in any particular interval)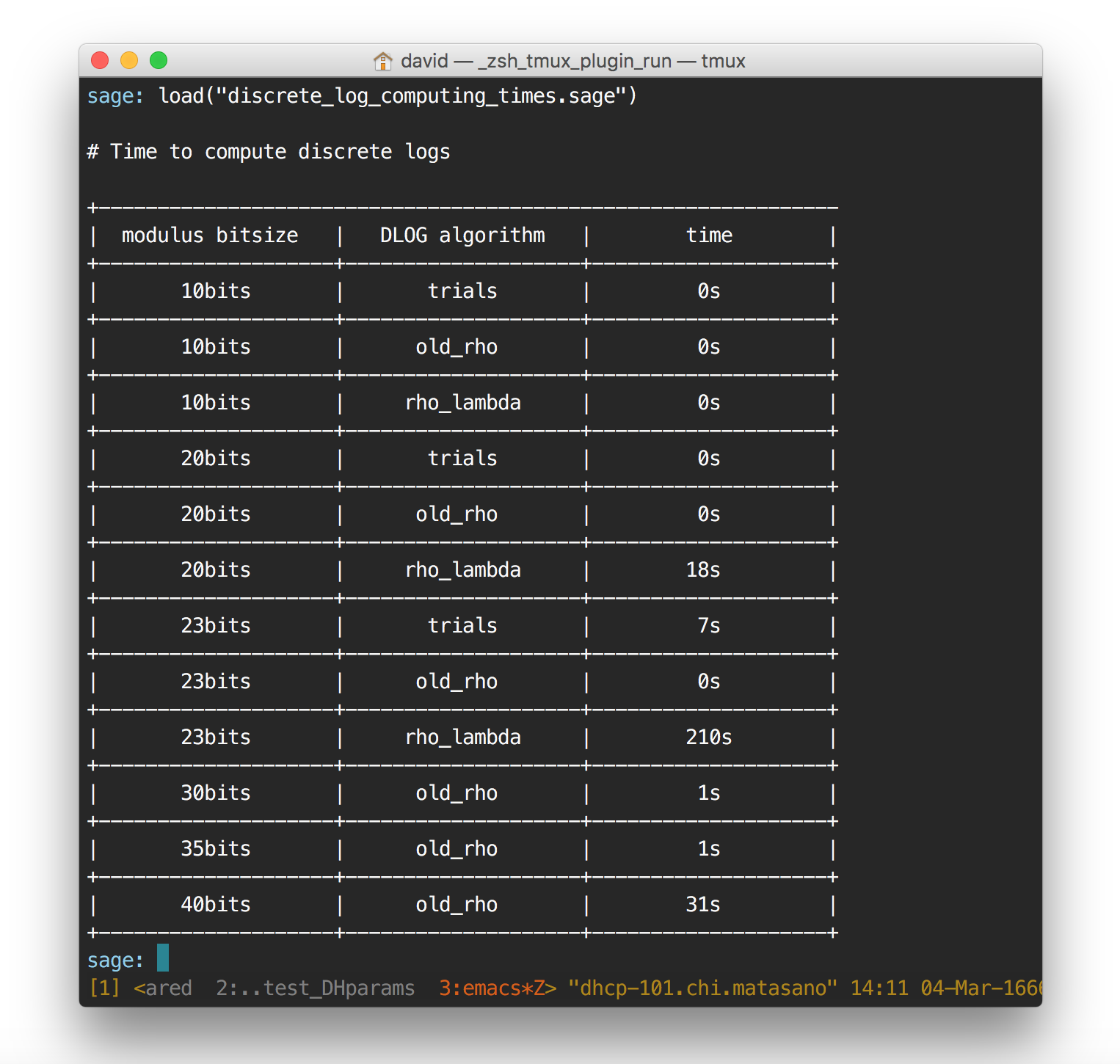 old_rho is Pollard rho, rho_lambda is the mislabeled Pollard Kangaroo algorithm, trials is the simple enumeration.
I implemented the algorithm in Go, along some nice functions/variables that make Go's bignumber library a bit easier to tolerate. And guess what? What takes Sage 63 seconds to compute only take Go 5 seconds. The implementation is a copy/paste of what I did in Sage, no optimizations.
comment on this story